Misleading or Deceptive Conduct: For Employees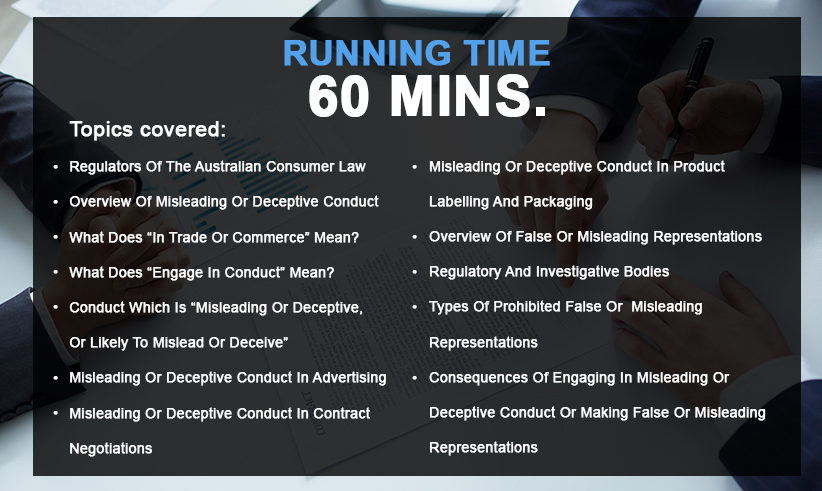 Business Training-TV's Premium Legal Special Course, "Misleading or Deceptive Conduct: For Employees", is available for training now. This program was authored by Sierra Legal. Covering a variety of topics from Misleading or Deceptive Conduct In Advertising, Contract Negotiations, and Labelling And Packaging, to Consequences Of Engaging In Misleading Or Deceptive Conduct, this SCORM course is essential training in Australian organisations.
Australia has long had laws that regulate fair trading practices, consumer protection, and prohibit misleading or deceptive conduct, or conduct that is likely to mislead or deceive. Such conduct can quickly harm an organisation's reputation, public confidence, and profitability. So, it is critical that all workers conduct themselves in a professional and ethical manner.
Engaging in misleading and deceptive conduct can result in compensation orders, civil penalties, and disqualification orders. Furthermore, infringements can carry criminal convictions, jail terms, and fines of up to $220,000 for individuals or $1,100,000 for corporations.
Help create an ethical culture, eliminate misleading and deceptive conduct from your workplace, and mitigate the potential for litigation.
If you're not an existing subscriber, see the video below to find out more about the platform and get in touch below to set up a Free Trial.